A lot of people love to hate the National Trust. One of the problems is the price – it's really expensive now for most people, and you often have to pay for parking. But don't forget that you can always get a voucher code like we did, from here, before going. Memberships are about 20% less if you use a coupon.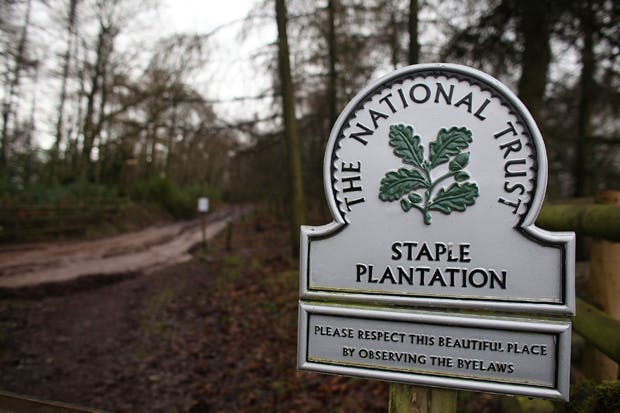 And the negatives don't really end there. Trust me, this isn't going to be yet another negative National Trust article. But the sign summarises such things as horrible about the National Trust — and our libraries, exhibition halls and displays. They are being infantilised by the fanatical campaign to make them open to individuals who would prefer not to go there.
There are in excess of 4,000,000 National Trust individuals: by a wide margin the greatest foundation of its sort on the planet. It predominates the participation of all our ideological groups set up together. As such, the British definitely think about the National Trust. They don't should be told that it is; to be coddled its delights like an infant; or to be cautioned not to fall in a lake.
They as of now love the trust's remarkable houses and scenes. Be that as it may, those scenes are currently scarred by inconsequential signs like the Broadhaven repulsiveness. What's more, the trust puts forth a valiant effort to play down its nation houses — Britain's most prominent imaginative commitment to the world.
In that celebrated 1988 advert, the Victoria and Albert historical centre portrayed itself as 'an expert caff with a serious decent exhibition hall appended'. In any event it admitted to the exhibition hall. Nowadays, the National Trust needs to disregard its mind boggling houses; and become a crushing play area for the children to get all sloppy in.
On the 'Huge issues' page on its site, the trust gladly pronounces: 'The majority of the work we do is influenced by more extensive worldwide issues, which is the reason our inclinations reach out a long ways past just blocks and mortar.' Those huge issues are 'Vitality sparing tasks', 'Regular Childhood', 'Land use and arranging', 'Transport' and 'dieback'. So disregard the single most noteworthy assortment of structures on the planet, at that point. The Trust as it's called by its fans – is a casualty of the national openness malady: incompletely connected to getting open cash; somewhat to the fantastic impairing activity of current life.
Have you been to your nearby library as of late? I'm astonished illustrators still do pictures about surly administrators, advising individuals to stay silent. Libraries are presently to a great extent places to talk and surf the web. Cardiff's Central Library has shows each Saturday. Newcastle's City Library has a crèche and the Library of Birmingham has a business visionaries' club. Libraries hold Baby Bounce and Rhyme sessions, where tots play with drums while singing nursery rhymes — have a go at perusing a book in that commotion.